Activities Week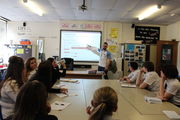 Activities week took place between 17th and the 21st July. It involved a full programme of events which included preparation for university, a sporting and wellbeing focus, mock interview day and a cultural trip to London.
The first day of activities week was focused on supporting students with their applications for University. This involved all students writing personal statements with the support of ambassadors from Christchurch University.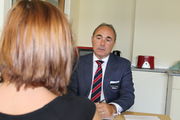 The second day focused on health and well-being and involved badminton, rounders and the hilarious inflatable assault course.
On Wednesday Astor College welcomed local businesses to come into college and hold mock interviews with each of our students. The students had the morning to write application letters, C.V's and prepare for the interviews. This was an extremely valuable day for our students and a number of them commented on how the day helped them overcome personal anxieties with regards to interviews.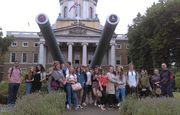 On Thursday all the students were taken to London for a cultural day. We visited the Imperial War Museum and then took a trip to Covent Garden.
The week finished with students enjoying 'Astorbury' and a BBQ cooked by the 6th form team.