Welcome from the Headteacher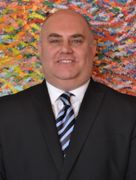 WELCOME
It is my pleasure to welcome you to Astor Secondary School.
As Headteacher of Astor, my commitment is to put learning at the heart of all that we do and to making every minute of our students' time in school count. At Astor we believe that education is the key to a happy and successful future and that academic achievement for all students should be at the centre of all that occurs each day.
We care for our students as individuals and support them to be happy, confident and successful young people. We stretch and challenge them to achieve their very best in all aspects of school life, and we provide a wide range of pastoral and extra-curricular opportunities to enrich their personal development.
We are proud to be providing an education to the young people in our local community and ensuring the academic success that will create positive futures for the diverse ethnic groups within that community. Astor is a mixed 11–18 school, which is truly comprehensive in its nature. At Astor we believe that all students should have the opportunity to progress to the next stage of their development and this is why we offer not only support with applications to university but also apprenticeship, work and further training. Our newly-established careers programme (#Aspire) has supported students over the past two years into apprenticeships in a number of sectors, as well as applications to the country's top universities and the world of work.
As a college that puts learning at the heart of all that we do, we expect the highest standards from our students. All of our students are given, the opportunity to excel at what they do best and are supported in their mastery of the curriculum through well-planned and challenging lesson activities. Our curriculum provides all students with an excellent grounding in traditional, academic subjects whilst also offering opportunities to pursue their passions. We see it as our duty to know every student and unlock his or her potential. We believe in investing in our staff and aim to develop teachers to be the very best they can be professionally. We expect our teachers to be subject experts.
The school offers a range of enrichment opportunities in order that students leave the school with the skills and knowledge that will ensure they play a full part as citizens in the local, national and global community. The enrichment programme at Astor provides students with experiences that inspire and challenge. We offer a range of enrichment activities that include sports clubs, Lego Club, Military Cadre, music and art clubs. We are a college that is both, focused on learning, but which also develops student character. It is our expectation that Astor students have respect, integrity, maturity and pride in themselves and that they are adaptable, creative and proud members of our College.
We are always pleased to welcome visitors to the school. If you would like to visit Astor and see for yourself the opportunities and experience's we provide please contact the school office.
We look forward to meeting you.
Lee Kane