English
Our Vision
The English Department aims to equip our students with the independence and knowledge they need to be creative and adaptive in our subject.
Aims
At Astor, our aim is for our curious, independent and adventurous learners to develop their skills which are then transferrable to other areas of the school's curriculum.
We do this by:
Implementing the school vision of being adaptable, creative and proud.
Setting challenging and high expectations for all pupils.
Offering a variety of approaches to teaching and learning to engage and motivate pupils and demand their active participation.
Smoothing the transition for pupils between Key Stages and ensure progression in learning throughout their time at Astor College.
Ensuring all pupils, regardless of ability, make expected progress between key stages.
Exploring enrichment opportunities outside the curriculum to enhance pupils' enjoyment of English.

Curriculum

Students receive a varied curriculum which contains the core skills needed for success in this and other subjects.

Throughout their school career, students study areas of English including poetry, 19th century literature, modern literature, Shakespeare, creative writing and transactional writing which will equip them for other areas of the curriculum.

The English specification is a very challenging one. It is focused heavily on developing a deep understanding of texts as well as the skills and independence necessary for pupils to develop their work in creative ways. This is extremely rewarding when successful.

There are no short cuts to learning English Language and Literature - practise and revision are key to gaining the best grades by Year 11.
Curriculum - Scheme of Work Overview
Below is a link to the overview of our current SOW for KS3 and 4. This identifies the texts studied and how students are assessed.
SOW-Overview-for-Main-Page.docx
For any enquiries please contact Miss Rachael Chapman, Director of English.
Key Stage 3
At Astor, KS3 English is for Years 7 and 8.
Both Year 7 and Year 8 students are taught in their form classes. We currently have a Grammar Stream in each year group.
Our students participate in 8 English classes per fortnight.
The expectation is that all Year 7 and 8 students aim to 'master' reading and writing skills and gain an understanding of a variety of genres to set them in a good place for studying their GCSE content in years 9-11.
Please find below the content covered for each group over the year.
Year 7 SOW Skills Overview:
Year 8 SOW Skills Overview:
Year 9
The year 9 scheme of work is designed to prepare students for the GCSE course in English. This introduces them to the texts, allowing them enough time to explore and understand the content and develops the skills required for both Language and Literature. The use of 21st century literature and links to current topics the students face, challenges their understanding of our current world and offers the opportunity to develop their opinion on current topics.
Link to the year 9 SOW Skills overview -
Key Stage 4
English at GCSE is split into two components: English Language and English Literature. Both courses allow students to read and study a wide range of texts which require them to read critically and evaluatively. This also enables them to write accurately, effectively and analytically; acquiring and understanding a wide vocabulary, grammatical terminology and other literary and linguistic terms.
English Language focuses on reading comprehension skills across 20th century prose and 19th and 21st century non-fiction texts; writing skills in creative writing and transactional styles; listening and communicating in spoken Standard English.
We have used Eduqas exam board for over seven years now. This exam board is used because of the structure of their exams and texts; the texts are appropriate for our students and offers them a breadth of knowledge. They provide fantastic supporting resources and also offer early entry options for maximum exposure to exams situations and opportunities.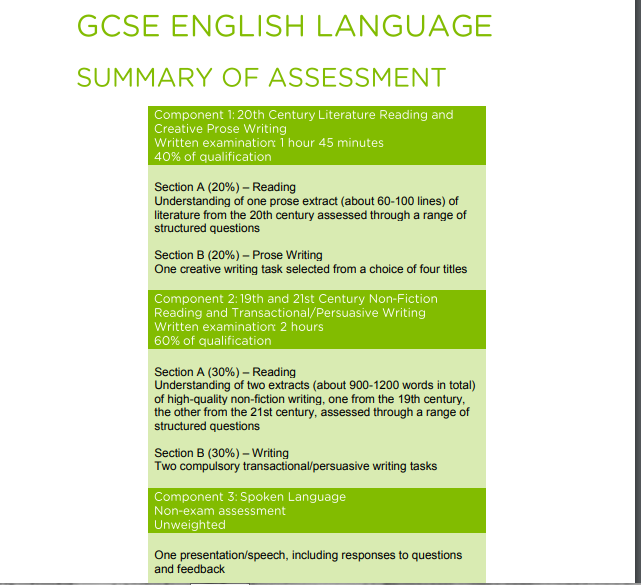 English Literature allows the students to read, enjoy, understand and analyse a variety of texts. The currents texts studied include: A Christmas Carol by Charles Dickens, An Inspector Calls by JB Priestley, Romeo and Juliet by William Shakespeare and a collection of poetry from 1789 to the present day. All students are encouraged to purchase their own copy of the texts so that they can make detailed annotations on their own texts for revision.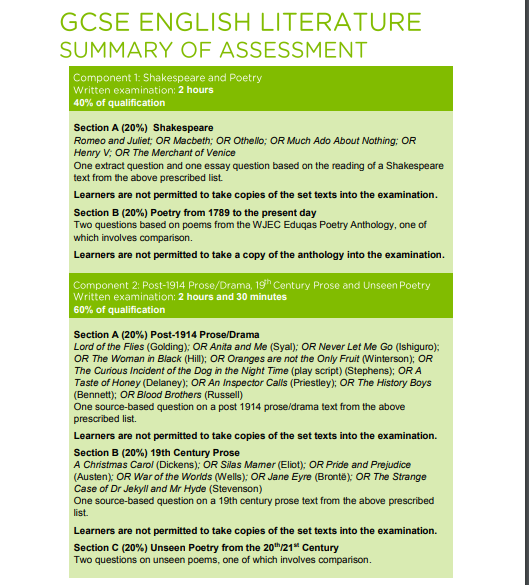 Both courses consist of two written examination papers taken in May/June of Year 11. Neither are tiered and all students are encouraged to work towards a grade 9.
GCSE Exam Board Information and Revision Resources
Department Trips, Projects and Events
Astor College English department is trying to arrange as many opportunities as we can for our students to celebrate Literature events and experience the subject outside of the classroom.
Term 1:
This term we have held an awards ceremony for those students that are excelling in English so far. We have recognised the effort and achievement in our outstanding students from years seven to eleven and awarded them an 'English Award'. Additionally, we wanted to show our appreciation to those that go above and beyond in the subject and are fantastic role models, these students have now been promoted to 'English Ambassadors' and will work in supporting the department raise the student voice within the subject.
A celebratory lunch was provided by the proud teachers of the students, and it was a great chance to highlight the positive achievements and award the students with their certificates and badges. We cannot wait to nominate further students for these awards as the academic year continues!
Updates in our library at Astor:
The department is proud to have a newly refurbished library arrive along the English corridor. This offers an exciting and comfortable area for students in all years to enjoy reading. There are a variety of books for the students to read and are being encourgaed to explore many different genres and authors alongside programmes such as the 'Accelerated Reader Programme' and 'Buster's Book Club'.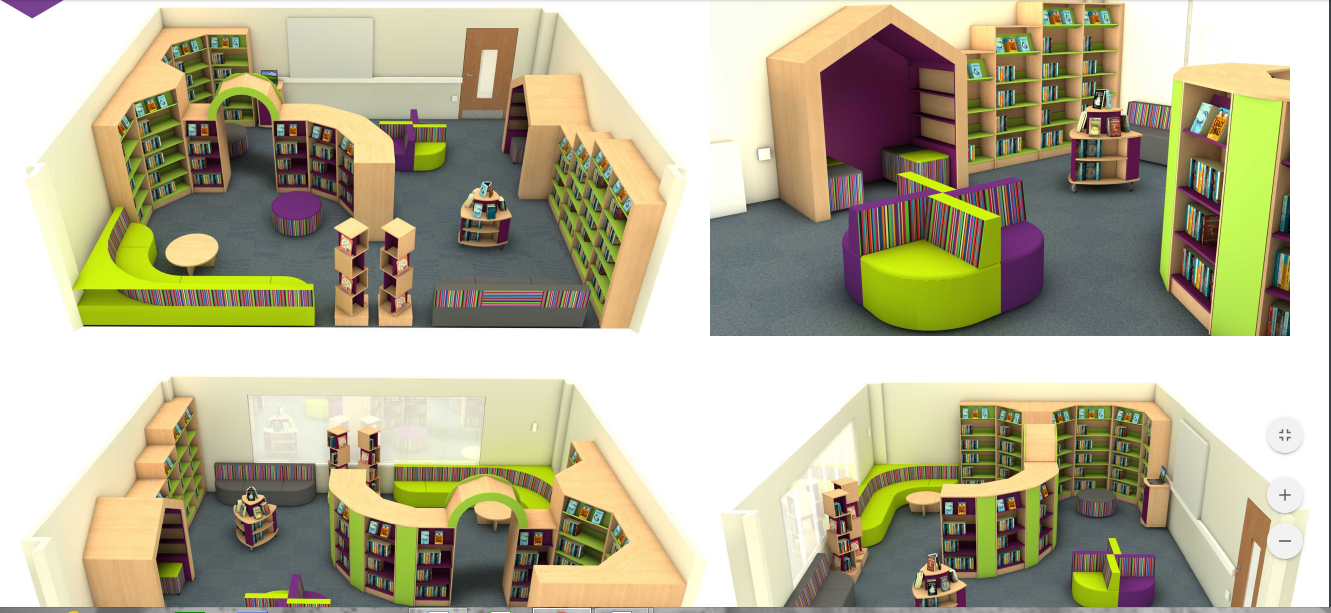 Term 2
We have had the arrival of our Book Buzz order from the National Literacy Trust. We buy and provide a new reading book for all students of year 7 and 8 to enjoy in their independent reading time. The students are involved in the process of learning about the titles of current authors involved in the project and get to select which book they would like to have. The books have now arrived and all students are enjoying them in the library lessons - there is a lot of book related talk going on!
These are just some of the titles the students have been enjoying: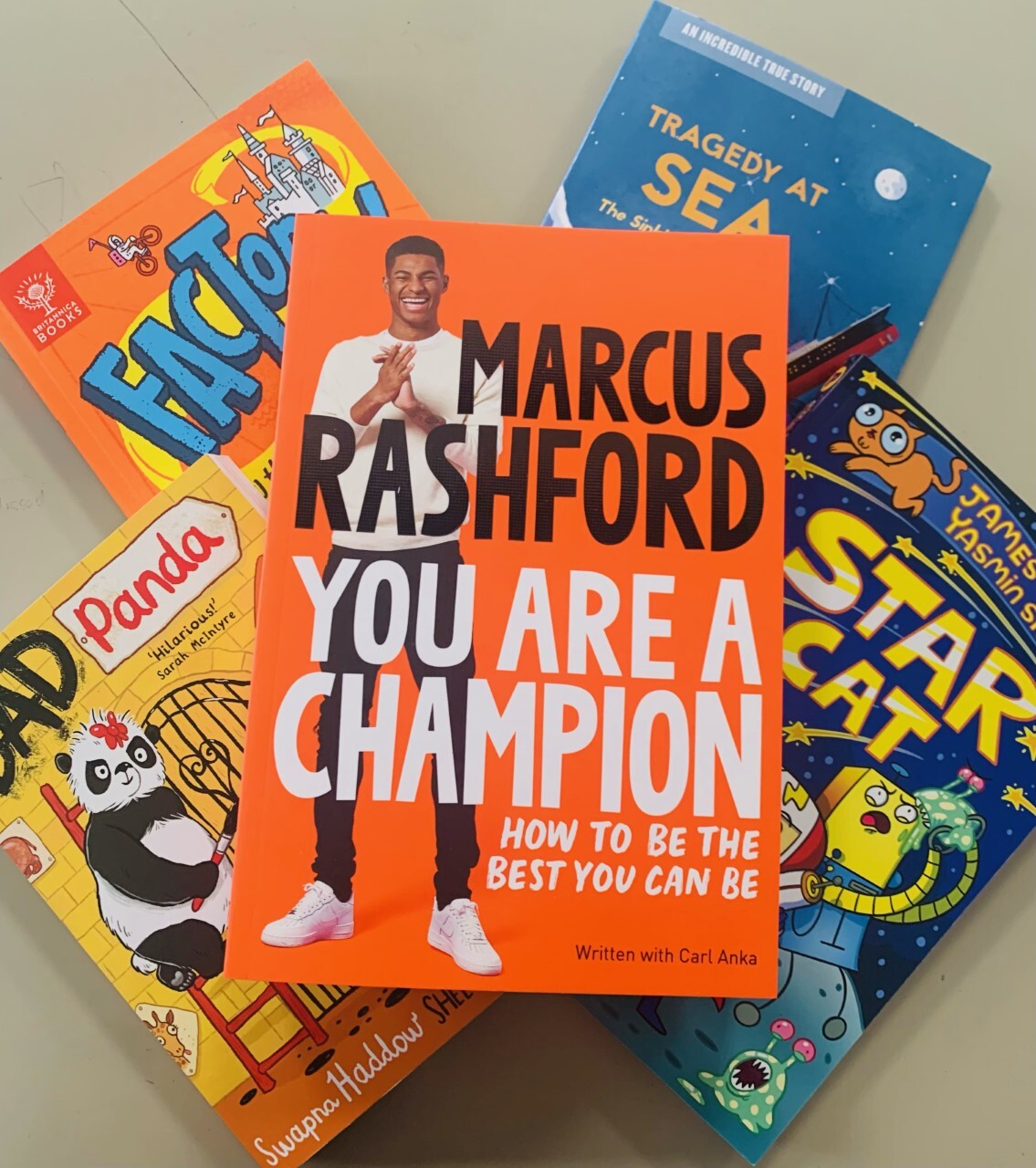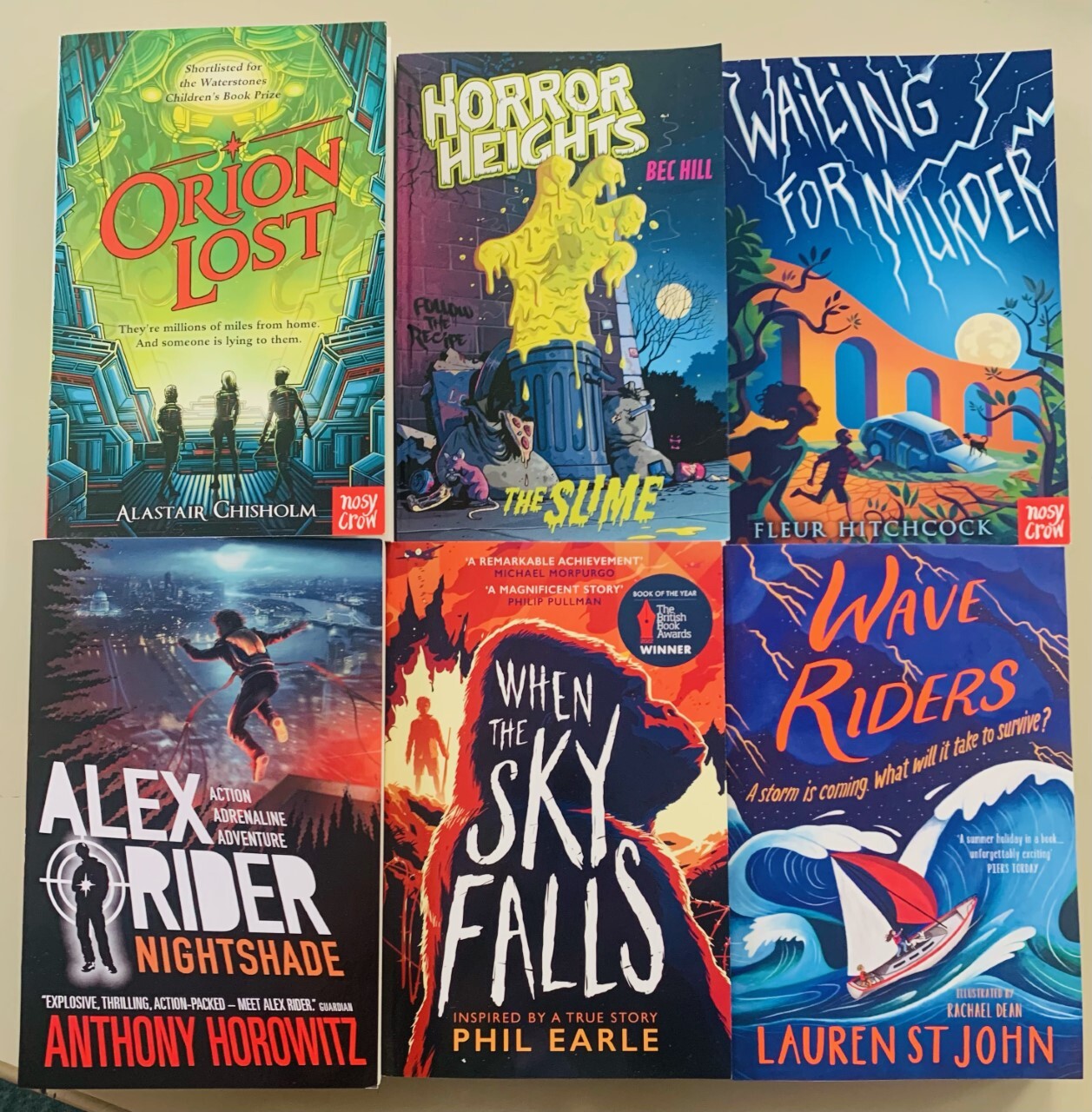 Covid-19: English Department Plan
The pandemic has brought disruption and uncertainty to many aspects of our lives and sadly, this includes the education sector. We feel that it is imperative we help our students to close any gaps in their knowledge that may have been created from this experience. Additionally, we have a plan and support in place for those that may become unwell or must isolate in the coming future.
Remote Learning:
The English department are using Microsoft Teams to ensure contact with all students and as a platform to provide work online so that students can work remotely from home if the need to self-isolate arises.
Please use the link below to access Microsoft Teams:
https://www.microsoft.com/en-gb/microsoft-teams/log-in
All students should have their log in details or can retrieve from the school if needed. An assignment will be set by your class teacher that relates to the work missed.
Catch up:
Students are both identified for or can volunteer for 'Flexi 6' revision lessons which take place for an hour at the end of the school day. These run Monday - Friday and are supported by year teams and the English department run seperate sessions targeted for key stage 4 and 5 stduents.
Seneca is an another great resource to use for supporting GCSE and A-Level students with catch up work. The site offers revision and practise papers for both the Language and Literature Eduqas courses. Please use the link below to sign up:
https://senecalearning.com/en-GB/
Eduqas website also offers great resources for GCSE and A- Level students to revisie and practise exam papers. Please use the link below to search for materials linked to the Language and Literature course:
https://www.eduqas.co.uk/home/past-papers/
Literacy
Being literate increases opportunities for the individual in all aspects of life, lays the foundations for lifelong learning and work, and contributes strongly to the development of all four capacities of Curriculum for Excellence. Literacy is an important focus for the English department. We have embedded many initiatives to encourage students to read independently for enjoyment.
Here is a link to the Literacy Policy for the English department:
English-Literacy-Policy-2022.docx
Homework Literacy Booklets:
Each year group have a literacy booklet full of key vocabulary integral to the term's topic. Pupils will learn and explore the list of vocabulary throughout the topic and develop their understadning and independent use of these key words. Below is a link to each of these booklets so that you can explore the 300 + new words the pupils will use.
Literacy-HW-Booklet-Year-7.docx
Literacy-HW-Booklet-Year-8.docx
Literacy-HW-Booklet-Year-9.docx
Literacy-HW-Booklet-Year-10.docx
Literacy-HW-Booklet-Year-11.docx
Reading Journals:
Year 7 and 8 have the responsibility of keeping a weekly reading log as a homework task. Their logs identify what they are reading, how long they read for and are checked by a parent/carer and their class teachers. The log also offers the opportunity for them to learn about themselves as readers, identify what they enjoy and rate their reads.
Library:
We are proud to have a newly refurbished library here at Astor. The library is based on the English corridor and is used to support our reading lessons. All Key Stage 3 classes have a designated library session on their timetables; the session allows them to make the most of the resources available, relax and enjoy reading. Our books are all organised via the 'Accelerated Reader' programme, allowing students to select books that are tailored to their reading ability. Additionally, we have recently introuduced a 'Books for Change' segment in the library that offers access to diverse books educating our pupils on issues like race, gender equality, identity, etc. This has been set up by one of our History teachers here at Astor! Please give 'doverbooksforchange' a follow on Instagram to have a look at the fantastic work they our doing in local schools.
Buster's Book Club: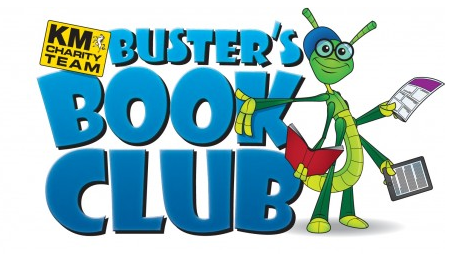 Astor are proudly part of the Buster's Book Club run by the KM charity in the local area. Our students are challenged to read a minimum of thirty minutes a week independently at home; they are responsible for keeping count of the minutes read weekly. Our club coordinator counts the minutes read from each tutor group weekly and enters the data in the club's database. We have seen record numbers of minutes spent reading which are improving weekly! We are looking forward to the rewards issued from the charity team for our pupil's efforts.
Use the link below to find out more about the scheme: https://www.kmcharityteam.co.uk/schools/bookclub/
Bookbuzz:
Bookbuzz is a reading programme from BookTrust that aims to help schools inspire a love of reading in 11 to 13-year-olds.
As a participating school our students have the opportunity to choose their own book to take home and keep from a list of 17 titles. The books are all carefully selected by a panel of experts to ensure quality, suitability and to encourage reading for pleasure.