History
Welcome to the History Department.
Here you will find all you need to know about History at Astor School. Please look through the tabs below to get an idea of what we study and when, revision resources and tips and a bit of a break down of who we are.
COVID 19 Information: If for any reason you are home learning due to COVID 19 please ensure you check your History Teams page as all work will be uploaded to these pages. If you are struggling to access this then please email your class teacher in the first instance (emails below). If all else fails, please see the tab 'COVID Work' where you will find an alternative task linked to the units of study in each year group.
Meet your teachers:
Mrs. Ridley, Head of Department.
Hi I'm Mrs Ridley, I am the Head of History here at Astor. I studied for my History Degree at Birmingham Univeristy - many years ago! I am also the head of Teaching and Learning across the whole school. I love to travel and visit France regularly.
If you need to find me I am in Room 21. If you need to contact me please email admin@astorschool.com
Mr. Davies
I'm a former Astor College pupil who left in 2002. I completed a joint honours degree in History and Politics at the University of Kent. I'm a passionate Historian who has visited many historical places of importance including Auschwitz. I'm also a keen sportsman who has completed the London Triathlon and Milton Keynes Marathon.
If you need to find me I am in Room 22. If you need to contact me please email admin@astorschool.com
Miss Hooper
I completed my BA (Hons) at the University of Kent in 2009 then went on to complete a Masters in Medieval and Early Modern Studies in 2010 (which included studying paleography – translating and transcribing old handwriting). I run the Dover Books for Change campaign (donating books that deal with issues surrounding sexism, misogyny, etc.) and work closely with Mr Sherwood to ensure all students feel safe, represented and included at school.
If you need to find me I am in Room 19. If you need to contact me please email admin@astorschool.com
Mr. Sherwood
Born and bred in Hastings I was brought up on tales of 1066 and King Harold's inconvienient arrow to the eye. I completed a BA Hons degree in American Studies in 2018 studying at CCCU and North Central College (Chicago, USA). At present I am studying a Masters Degree in Classical Studies. I have a passion for all things History and work closesly with Miss Hooper to promote equality at Astor through the LGBTQ+ Support Groups.
If you need to find me I am in Room 20. If you need to contact me please email admin@astorschool.com
KS3 Schemes of Work
Throughout KS3 we focus on the development of Historical Skills through the exploration of key historical themes, particularly the development of power and Britains global legacy. Local studies related to Dover and our towns place in the story of Britain and lastly the wider world with a particular emphasis on the Russian Empire and the Union of Soviet Socialist Republics.

Below is an outline of what will be explored in the first three years at Astor Secondary School.
Year 7

Year 8

Year 9

1

Amazing Ancients

Focus on civilisations outside of Britain. To include: Tollund Man (Denmark) & Kievan Rus (Russia)

Jack the Ripper

Introduce industrial Britain, especially conditions in London. Exploration of the murders and why Jack wasn't caught (link to Crime and Punishment).

Russia 1894-1945

Contextual study of Russian History (Russian Society). Recap Kievan Rus (yr. 7). Russia in WWI, the role of Rasputin and the revolutions. End of WWI and rise of Communism (Lenin & Stalin)

2

1066 & Castles

Claimants to the throne in 1066 & the battle of Hastings. Growth of Feudalism and the purpose and changes to Castles overtime.

Industrial Britain

Focus on the industrialisation of Britain. Conditions in factories', esp. Children in the mines.

WWII

Focus on the Rise of Adolf Hitler, the Holocaust, select battles and resistance movements. Links to local history (the Home Front).

3

Medieval Life

Disease and revolt in the Medieval world. Focus on life in towns, the Black Death and Peasants Revolt. Room for enquiries, e.g. Medieval Monsters or Robin Hood.

The British Empire

Growth and decline of British global power. Enquiries such as Roanoke, and exploration of specific colonies. Links to Local history and Dover's role in the Empire.

Power & Democracy

Half a term study. Culmination of formal KS3 topics. Focus on changing power and democracy in Britain from start of studies in Year 7 through to year 9.

Recall and revision of KS3 learning

To finish the tasks above. Then…

Weimar and Nazi Germany

GCSE skills will begin to be taught focusing on the following key themes related to Germany post WWI

Weimar Germany

The Treaty of Versailles

Threats to Weimar

The rise of the Nazi Party

The Ruhr, hyperinflation

Stresemann

The Munich Putsch

Wall Street Crash

Nazi Germany

The Reichstag Fire

Police State

Control

Culture

Opposition, church, Youth

Women

4

Local History

Focus on the story of Dover through time. Construction of chronology of important local events and Dover's place in Britain's story from the Romans to Brexit.

Slavery

Links to British Empire and transatlantic slave trade. The crossing, Triangular Trade, life on Plantations, Abolition and Civil Rights in the USA.

5

The Tudors

Henry VIII and changes to society, the Break with Rome and the role of religion during the reign of Mary and Elizabeth – Spanish Armada.

WWI:

Causes of the war, through exploration of muder in Sarajevo, Arms Race and Imperialism.

Events: Through exploration of key battles, the home front and recruitment.

Consequences: through exploration of conscientious objectors, suffragettes, TOV and technology.

6

The Stuarts

Power and democracy. The Gunpowder plot, causes, events and consequences of the English Civil War.
KS4 Scheme of work
During GCSE studies we follow the Edexcel Exam Board. You will sit four papers split into three exams. During year 10 and year 11 we will study Weimar and Nazi Germany, Henry VIII & His Ministers, The Cold War and Crime & Punishment.

Over the two years of the GCSE course History studies will be laid out as follows:

Year 10:
Term1:
Weimar and Nazi Germany recaping on what was learnt in year 9 and then completing the course with a study of youth in Nazi Germany and the developement of the Economy. A large emphasis will be made for exam skills.

Terms 2 & 3:
The Cold War: We will explore the events imediatly after the Second World War up until the early 1990s through the relationship between the Super Powers of the United States and the Soviet Union. Some key topics include, Containement, the Berlin Airlift, Hungarian Uprising, the Berlin Wall, Cuban Missile Crisis, Prague Spring, Detente, the Soviet-Afghan War and the fall of Communism in Eastern Europe.

Terms 4 & 5:
Henry VIII & his Ministers, we will tell the tale of Henry VIII through the lives and actions of two of his most influential ministers (Cardinal Thomas Wolsey and Sir Thomas Cromwell). Through this study we will explore their early lives and rise to power, the marriages of Henry VIII, the Reformation and both ministers fall from grace.

Term 6:
We will begin our studies of Crime and Punishment in Britain. Begiinign this term with Saxon, Norman and Medieval methods of preventing crime and punishing criminals.

Year 11:
Terms 1-4
We will complete our exploration of Crime and Punishment. This is a big topic so we spend a good deal of time on the mini-topics within. These include: the Tudors and the Stuarts, the development of a Police Force, Changes to Prison systems, modern crimes (such as Terrorism and Conscientious Obejctors). We then culminate with a depth study of the Whitechapel Murders and Jack the Ripper.

For the remainder of Year 11 we will focus on reivsion and recap of skills and topics taught in the past.
History Good Reads
The History Department encourages you to read for pleasure, not just for knowledge, as such we have many of these books to borrow from Room 19. Alternatively, you may wish to ask for some of these books for Christmas or birthday presents!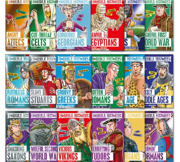 KS3
The History Book - Books about specific leaders or periods
Horrible Histories books
The My Story series



All by Philip Ardagh:
The Secret Diary of John Drawbridge: Medieval Knight in Training
The Secret Diary of Thomas Snoop: Tudor Boy Spy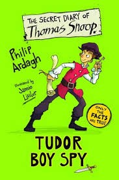 The Secret Diary of Jane Pinny: Victorian House Maid
The Secret Diary of Kitty Cask: Smuggler's Daughter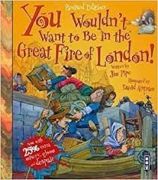 You Wouldn't Want to be in the Great Fire of London by Jim Pipe
You Wouldn't Want to be a Victorian School Child by John Malam
You Wouldn't Want to Sail on the Titanic by David Stuart
Black and British by David Olusog
Private Peaceful- Michael Murpurgo


KS4/5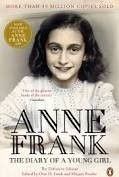 The Diary of Anne Frank
100 Nasty Women of History by Hannah Jewell The Tatooist of Auschwitz by Heather Morris The lost Olympian of the Somme The Book Thief by Markus Zusak
The Tudor Court Series by Philippa Gregory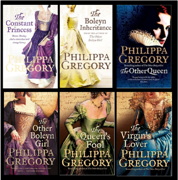 Revision Summary Sheets
GCSE Exam Style Questions
Exam Style Questions
Chronology Resources
Chronology Resources
Department Trips and Projects
Department Trips and Projects.