Mathematics
Our Vision
The Mathematics Department aims to equip our students with the independence, problem solving skills and knowledge they need to be creative and adaptive in our world.
Aims
At Astor Secondary School, our aim is for our students to become numerate, independent and curious learners with skills that are transferrable to other areas of the school's curriculum.
We do this by:
Implementing the school vision of being adaptable, creative and proud.
Setting challenging and high expectations for all pupils.
Offering a variety of approaches to teaching and learning to engage and motivate pupils and demand their active participation.
Smoothing the transition for pupils between Key Stages and ensure progression in teaching and learning throughout their time at Astor College.
Ensuring all pupils regardless of ability make expected progress between key stages.
Exploring enrichment opportunities outside the curriculum to enhance pupils' enjoyment of mathematics.
Curriculum
Students receive a varied curriculum which contains the core skills needed for success in this and other subjects.
Throughout their 5 years, students study areas of Mathematics within Number, Ratio and Proportion, Algebra, Geometry, Statistics and Probability.
Within each year group there is an expectation as to what is "common knowledge" that all students within this age group will be expected to know. Students will be challenged by recall quiz starters in order to practise this required knowledge.
Students will be signposted to real life application whenever possible. This will include showing links between percentages and financial products such as bank accounts, loans, credit cards etc.
The Mathematics department are always looking for ways that we can use student skills across the college curriculum so wherever possible cross-curricular links will also be made especially with Science, DT, Geography.
NEW for 2021 our Year 7 students will be studying the Geometry section of their Maths curriculum through practical applications incorporating paper boat building, navigating charts, exploring the sea and sails. This is an exciting new project which should answer a number of the "when will we ever use this Maths" questions.
Some students will have the opportunity to work with the University of Kent to enrich their understanding of Mathematics in the every day life as well as broadening their Mathematics to the level of understanding they will need if they decide to study Mathematics at university.
Students may also participate in UKMT Individual and Team Challenges to develop their understanding, problem solving and team building skills.
Our students are also made aware of different careers that use Mathematics across Years 7 - 11. Students will then have the opportunity to discuss these occupations as career options for them.
For any enquiries please contact Mrs Melanie Williams, Head of Mathematics
admin@astorschool.com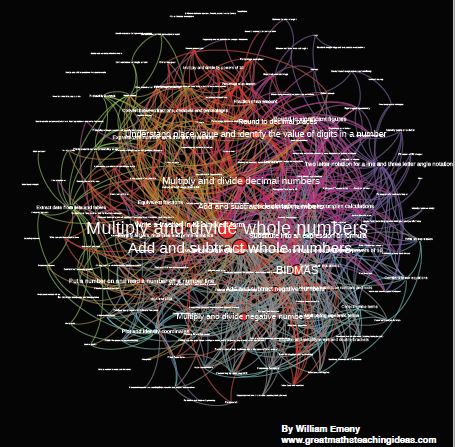 KS3
KS3 Mathematics
At Astor Secondary School, KS3 Mathematics is for Years 7 and 8.
Both Year 7 and Year 8 students are taught in their form classes. We currently have a Grammar Stream in each year group.
Year 7 will participate in 6 Maths lessons and 2 Maths challenge lessons per fortnight. Maths lessons will contain topics containing number, algebra, ratio and proportion and data and statistics whilst Maths challenge lessons will be learning about geometry and its practical applications.
Year 8 will have 7 Maths lessons and 1 Maths challenge lesson per fortnight. Here they will study their Maths curriculum in their Maths lessons whilst the Maths challenge lessons will delve into practical applications incorporating and building their ICT skills.
The expectation is that all Year 7 and 8 students aim to Master all Mathematical concepts to set them in a good place for studying their GCSE content in years 9-11.
Please find below the content covered for each group over the year.
Students will also have a weekly homework set on Teams which will include both numeracy and literacy tasks.
KS4
KS4 Mathematics
GCSE Mathematics requires students to not only be fluent in mathematical concepts but also, more often, to be able to recognise then when applied into a context. There is emphasis on reasoning and explanation of required methods so students must show a deep understanding of all the course content.
Students are entered for examination at either Foundation or Higher Tier where the grades available are 1-5 and 4-9 respectively. Both tiers consist of three 1½ hour written examination papers taken in May/June of Year 11. Paper 1 is a non-calculator paper whereas Papers 2 and 3 are both calculator papers.
Within each question paper students are asked a variety of style of questions that comprise of the following assessment objectives. The percentage of each assessment objective used within the entire GCSE is also given.
| | | |
| --- | --- | --- |
| Assessment Objective (AO) | Detail of the Assessment Objective | Percentage of GCSE |
| AO1 | Recall and use knowledge of the prescribe content | 40-50% |
| AO2 | Select and apply mathematical methods in a range of contexts | 25-30% |
| AO3 | Interpret and analyse problems and generate strategies to solve them | 25-30% |
In GCSE Mathematics the key skills, already seen in Key Stage 2 and 3, are developed further and linked to real life applications.
The table below shows the topic area and the extent to which they are examined at each tier.
Extent examined at:

Topic Area

Foundation Tier (%)

Higher Tier (%)

Number

25

15

Algebra

20

30

Ratio

25

20

Geometry

15

20

Probability and Statistics

15

15
Students are expected to have a high standard of numeracy and to quickly identify the multiple skills required within each question.
Schemes of Work for each Year group can be found below:
Year-10-Foundation-2019-20.pdf
Year-11-Foundation-2019-2020.pdf
Key dates for 2022 - to be updated
| | |
| --- | --- |
| GCSE Paper | Date |
| Paper 1 (non-calculator) | |
| Paper 2 (calculator) | |
| Paper 3 (calculator) | |
KS5
KS5 Mathematics
In KS5 we have two options :
1) Students who have performed at GCSE Grade 6 or above can choose AS/A Level Mathematics
2) Students who are still to achieve at least a Grade 4 at GCSE must attend lessons and resit their GCSE Mathematics.
Key dates for Sixth form students are:
| Paper | Date |
| --- | --- |
| AS Level Paper 1 | |
| AS level Paper 2 | |
| A level Paper 1 | |
| A level Paper 2 | |
| A level Paper 3 | |
| GCSE Paper 1 (non-calculator) | Tuesday 2nd November 2021 am |
| GCSE Paper 2 (calculator) | Thursday 4th November 2021 am |
| GCSE Paper 3 (calculator) | Monday 8th November 2021 am |
| Functional Skills Level 1 and 2 | Monday 10th January 2022 |
Results for the November examinations will be available on Thursday 13th January 2022.
Results for the January Functional Skills exams will be available on Thursday 3rd March 2022.
Extra Curricular Opportunities
Astor Secondary School Mathematics department is trying to arrange as many opportunities as we can for our students to experience Mathematics outside of the classroom.
These include:
UKMT Mathematics Individual and Team Challenges
Events run by the Further Maths Support Program
Workshops and sessions run by the School of Mathematics, Statistics and Actuarial Science at the University of Kent
Events we have participated in previous years
Year 11 Maths Team Challenge
4 Year 11 students attended a Maths Team Challenge competition at Invicta Grammar School in Maidstone.They participated in a variety of mathematical rounds against a range of other secondary schools in the area. Astor Secondary School stood their ground in each round to finish 4th in the competition but overall they were 1st in the non-selective public school sector. Well done Astor Secondary School!
UKMT Junior and Intermediate Individual Maths Challenge
Selected students from Year 7 to 11 were chosen to enter the UKMT Individual Maths Challenges.
This challenge had students answering a variety of multiple choice questions in order to score the most points possible.
Students could then receive a selection of certificates dependent on the score achieved.
One Year 9 and a Year 11 student achieved a Silver certificate.
3 Year 9 students, 3 Year 10 students and 2 Year 11 students also achieved Bronze certificates.
We have also received 1 Silver and 2 Bronze certificates in the Junior Challenge
Year 9 Royal Institute Masterclasses
4 of Astor Secodnary School's finest Year 9 mathematicians attended 6 Saturday sessions at the University of Kent.
The sessions covered a range of Mathematical areas such as:
Topology and Euler's Theorem
Towers of Hanoi
Dynamics of Population Growth
Continued Fractions and the Pell Equation or Conic Sections
Modular Arithmetic and Cryptology
Maths in Juggling and Music
The attendees were also treated to a tour of the University campus and its facilities.
The Year 9 students thoroughly enjoyed their experiences particularly those involving food items and the juggling.
Maths, What's the point?
This event was run by the School of Mathematics, Statistics and Actuarial Science faculty at the University of Kent, Canterbury. 14 year 8 and 9 students attended this event for a fun-filled day of Mathematics. They looked at a range of application of mathematics in the real world including fraud detention.
Year 11 Maths Challenge Day
This event was run by the AMSP (Advanced Mathematics Support Program) at the University of Kent, Canterbury. This event targets students who are aiming for grades at 7+ and includes topics such as surds, sine and cosine rule, indices and problem solving.
Statistics Gone Wild
This event was run by the School of Mathematics, Statistics and Actuarial Science faculty at the University of Kent, Canterbury. 14 year 7 and 8 students attended this event for a fun-filled day of Statistics. They looked at a range of applications of statistics in connection with identifying the population of wild animals.
GCSE Revision Resources
Revision Guides
CGP Revision guides, workbooks and exam practise books, for both Higher and Foundation tiers, are available to purchase through Astor Secondary School.
Understanding the language in the Mathematics exam paper
All the formulae needed for GCSE Maths are here:
More revision materials are available on the following websites:
Mathswatch
https://vle.mathswatch.co.uk/vle/
Log in: FirstnameSurname@ASTOR
Password: FirstnameSurname
Corbettmaths
This website contains videos, worksheets, practise questions, 5-a-day questions for regular practise of individual topics and concepts.
Use the Corbettmaths Checklists to make sure you've revised everything.
foundation-checklist-corbettmaths.pdf
higher-checklist-corbettmaths.pdf
Access Maths
This website contains lots of revision resources in different formats to help with memory retention.
Onmaths
Onmaths has a wealth of online papers, topic busters, mini mocks and demon questions for which students will get immediate feedback from their questions. Online papers will also give students an idea of the grade they are currently at on each paper too. GCSE Resits and some Year 11 students will have their work tracked on this website in the near future. The website is available to access without any log in details.
Homework
Here at Astor Secondary School homework is important for our students both for recall of previous content taught and consolidation of current topics being learnt.
Since there is a huge range of content within the Mathematics curriculum that will be tested in their termly assessments as well as their GCSE Mathematics exams in Year 11 this can not be completely revised in every lesson. Our students must develop their skills in independent learning if they are to perform well for each assessment.
Homeworks will be set on Teams for Years 7-11, so students should make sure they have access to their correct class and complete on a weekly basis.
Homework is due on the following days dependent on the year group:
Year 7 - Monday
Year 8 - Tuesday
Year 9 - Wednesday
Year 10 - Thursday
Year 11 - Friday
If you have any queries regarding homework please contact Melanie Williams, Head Of Mathematics.
Email address: admin@astorschool.com
Revision/Catch Up Opportunities
The Mathematics department will be in Astor Secondary School are available for all students to stay after school between 3:05 and 4:00pm subject to arrangement with your teacher. Students should bring along the work they need help with whether this be homework or revision etc.
For Year 11 and GCSE Resit classes, there are additional exam papers and mark schemes below to assist with their revision.
Foundation tier - Question Papers
Foundation Paper - Mark Schemes
Higher Tier - Question Papers
Higher Tier - Mark Schemes
Astor students can also access Mathswatch and MyMaths with their individual log ins to revise individual concepts.
Please email admin@astorschool.com for these details if they are not already known.
Happy Revising
Mrs Williams
Catch up or Revision of Lesson Content
Whether you have missed a lesson or need some more practice on lesson content, check out the table below for the topics each term (this will be updated throughout the year)
5 year Learning Journey

Here, at Astor Secondary School, our students embark in Year 7 on a 5 year Learning Journey in their Mathematics Education as shown below or via the link provided:
Literacy and Wider Reading
Literacy in Maths
It is extremely important that students are able to read and comprehend the questions so that they know what concepts they are expected to do to solve each question.
With this in mind, we have a department literacy policy and although the way it is seen across each maths classroom may be different dependent on the class teacher the same fundamental principles are applied - we need to extend student vocabulary in order for them to achieve their ambitions for life.
Please see below our department literacy policy and a range of materials to improve interest around the subject.
Maths-Department-Literacy-Policy-.docx